Message from the President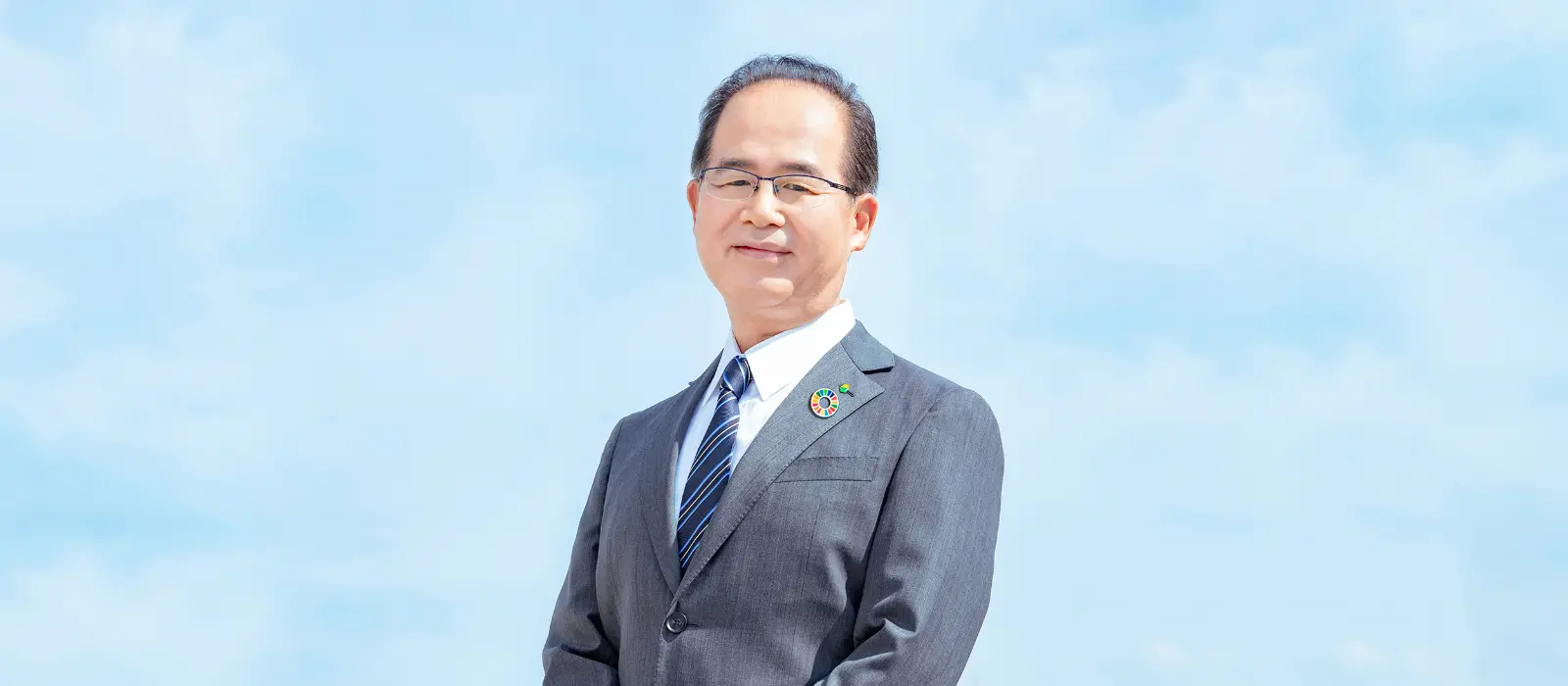 Achieving sustainable growth by providing materials and solutions required by customers
Since its founding in 1941, Nippon Shokubai has provided ethylene oxide, acrylic acid, superabsorbent polymers, and a wide range of other products by its own technology.
Our repeated technological advancements to date allow us to offer a range of outstanding high-performance products, including materials for electronics, batteries, and other products of daily life.
We set out a Group Mission of "TechnoAmenity: Providing prosperity and comfort to people and society, with our unique technology" and aim to build a sustainable society.
The world is facing many challenges and changes, from climate change and resource and energy issues to the proliferation of digital technology.
The chemical industry fulfills the important role of resolving these societal issues and advancing technology, and we believe we can contribute in many ways by our technology that is our strengths.
Under our Long-term Vision, we are pursuing further progress through three transformations: business transformation, strategic transformation for environmental initiatives, and organizational transformation.
Through these transformations, we aim to change our business portfolio and provide our products and solutions required by customers , thereby achieving sustainable growth.