Message from the President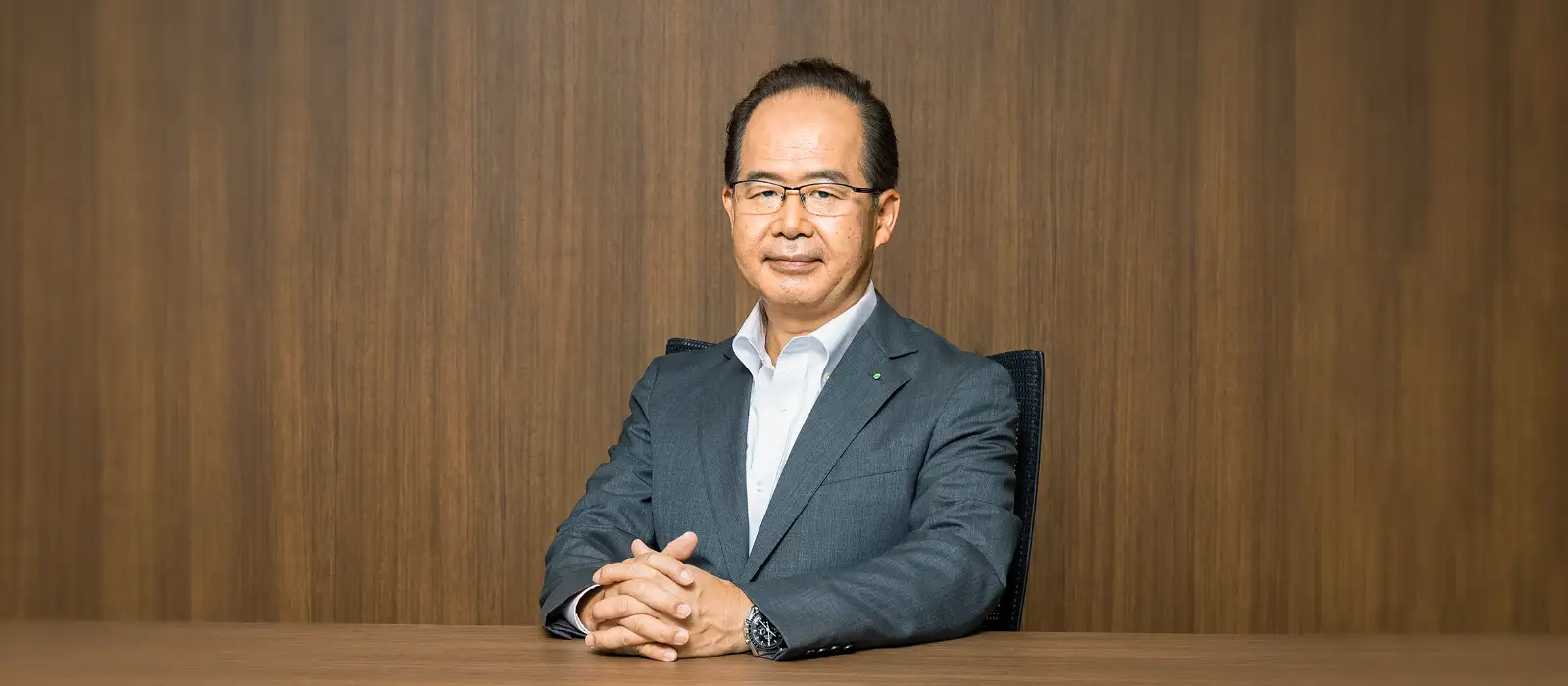 We will carry out Three Transformations for mid-and long-term growth
Since assuming the position of President and CEO in June 2022, I have been working on various reforms. In our long-term vision, we have set forth three transformations: "Business transformation," "Strategic transformation for environmental initiatives," and "Organizational transformation," and we are currently sequentially implementing specific initiatives in our mid-term management plan for fiscal years 2022 through 2024. We will steadily carry out the three transformations and lead to sustainable growth in the future, even in drastically changing and uncertain environments.
<Result in FY2022>
In fiscal year 2022, while the Company's revenue reached a record high due to soaring raw material prices and the weak yen, profits decreased from the previous year due to a decline in sales volume and product market conditions, caused by factors such as a drop in demand due to inflation and inventory adjustments by customers through the second half of the fiscal year. The decline in sales volume was seen not only in the Materials business but also in the Solutions business, due to the slowdown in demand for electronic materials, especially for displays. As a result, impairment losses were recorded for electronic materials products.
<Outlook for FY2023>
In FY2023, we expect the severe business environment to continue for the time being. Overall sales revenue is expected to be almost flat year-on-year, but profits are expected to decrease year-on-year due to the sluggish market conditions. In the Materials business, although sales volume will recover, both revenue and profits are expected to decline due to shrinking margins and other factors. On the other hand, in the Solutions business, revenue and profits are expected to increase by demand recovery and higher sales volume.
In the current fiscal year, the second year of our mid-term management plan, we will accelerate our activities to improve profitability and add value in the Materials business, and also to expand sales of strategic products to meet new demands in the Solutions business. In particular, Nippon Shokubai is currently introducing our technology of lithium-ion battery material "IONELTM" (LiFSI) to the Joint Venture company in China, which will start the larger-scale production. In Europe, we are studying the possibility with Arkema for commercialization of LiFSI in FY2025.
We will firmly implement the three transformations to lead sustainable growth in the mid-term management plan and beyond. We will carry out our corporate mission, ""TechnoAmenity: Providing prosperity and comfort to people and society, with our unique technology", and continuously transform toward the realization of our long-term vision for 2030. We would like to ask our shareholders, investors, and other stakeholders for your continued support.